I'm super excited to launch the refreshed Azur brand and new line of nourishing natural ocean-friendly products!
You'll find the most effective natural solutions to your skincare needs packaged with love in sustainable packaging.
Here's the low-down of what's new 💙
Natural actives to nourish, hydrate and regenerate skin
Over a year of research and development has gone into identifying the most effective natural active ingredients to plump, smooth and regenerate your skin such as bakuchiol, hailed as nature's retinol, olive-derived squalane, the natural squalene, and the astounding natural blue tansy oil, the superfood of skincare that can soothe all kinds of skin concerns.
More eco packaging options
We've pushed our packaging further by adding more plastic-free products and refills: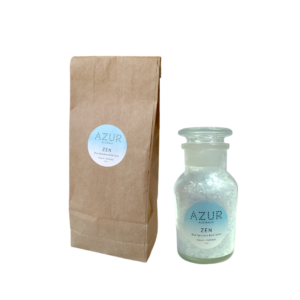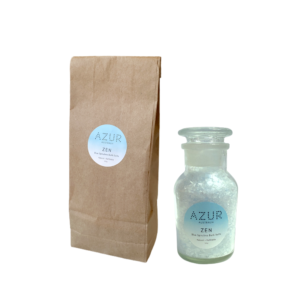 Spirulina Bath salts in 100% glass apothecary jars
Buy in a glass jar once and keep the jar, refill with compostable paper pouches.
A pump for life for each product
Pumps and droppers are free the first time you buy a product that needs one.
Our system will recognise you so each subsequent purchase will have an aluminium cap unless you choose to add on a replacement pump for $2 (if you lose or break your first)
All part of our mission to keep trash out of the ocean.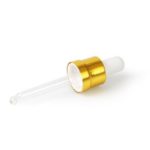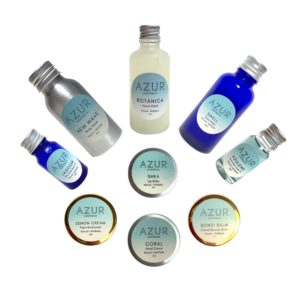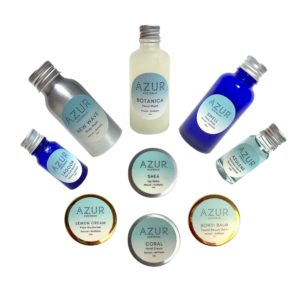 Mini sizes to test and take on your travels
Try before you buy, then order the full-sized product.
Keep the mini containers and refill from the main full sized products when you travel.
The perfect conscious travel solution!
Get your empties picked up from your door!
To make returning empties easier you can now have them picked up from your door, for free! To use this option you need to be able to print the label the same day you get it. If you don't have a printer you can still send freepost. See how returns work.
Logo and brand refresh
I wanted a more fresh fun modern look that reflects our innovative sustainable core values, and the fact we're still a young business, not a big brand.
The circles and waves reflect our circular closed loop system for preventing packaging from ending up in our oceans. The circular dots echo those used in Aboriginal Australian art to reflect Azur's Australian heritage and native botanical ingredients.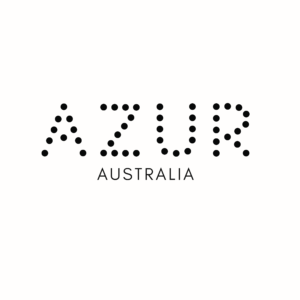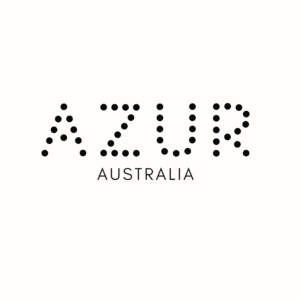 Tell us what you think!
What do you think of the brand and new products? What would you like to see more of, less of?
One of the great joys of running a small business is the ability to evolve and act on customer ideas and feedback.
The brand exists to make conscious consumers happy with amazing products in responsible packaging, so we're always open to new ideas!
Thanks for being part of this exciting journey!
Anna 💙
Founder, Azur